GREENHOUSE GLASS
premium quality greenhouse glass for premium quality plants
GREENHOUSE GLASS
The DAGLASS offers unique products for greenhouse by providing antireflective, diffused and smart types of glass. All these glasses are produced by DAGLASS patented technologies and changing the morphology of the nanostructure of the glass.
ANTIREFLECTIVE
The Antireflective feature simply increases the light transmittance, reduces the reflective glare and makes the glass virtually invisible.
The DAGLASS antireflective glass has a very high light transmittance and unlike alternative solution such as sol-gel coating, it has a permanent lifetime! Consequently, it is incredibly mechanical and chemical-resistant, is compatible with subsequent mechanical changes (tempering, bending, etc.) and can be applied nearly everywhere!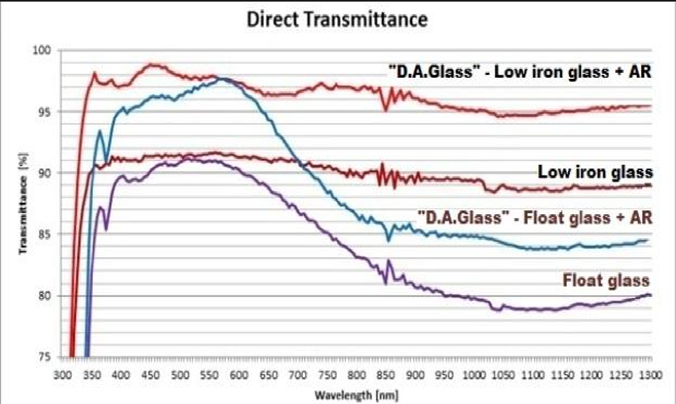 DIFFUSED LIGHT
The diffused feature does not change the light transmittance, but provides equal light distribution by scattering the light in different directions. The DAGLASS diffused glass is produced by a chemical process of changing the morphology of the nanostructure of the glass. Therefore, it scatters the light without reducing the light transmittance. This is vitally important in minimizing the light loss during morning and afternoon. The DAGLASS provides different solutions of diffused glasses with haze factors of 30, 50 and 70.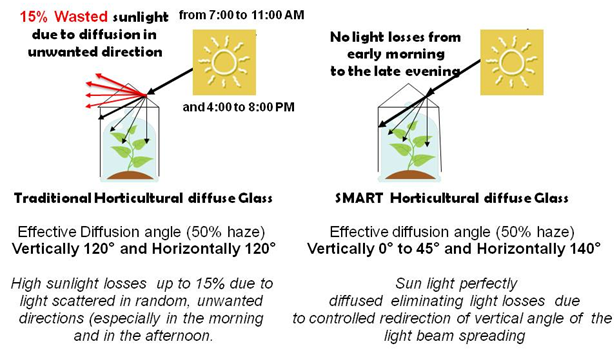 SMART GLASS
The DAGLASS smart glass is the combination of DAGLASS antireflective and DAGLASS diffused glasses. With this unique solution, the antireflective or diffused feature will be utilized depending on the weather conditions (e.g. sunny or cloudy) so that the glass provides the maximum efficiency.
An example of benefits of DAGLASS diffused glass in greenhouse
1. A greenhouse made of DAGLASS diffused glass: No shadow and uniform light distribution
2. A greenhouse made of traditional (not diffused) glass: Deep shadows, non-uniform light distribution and consequently significant loss of usable energy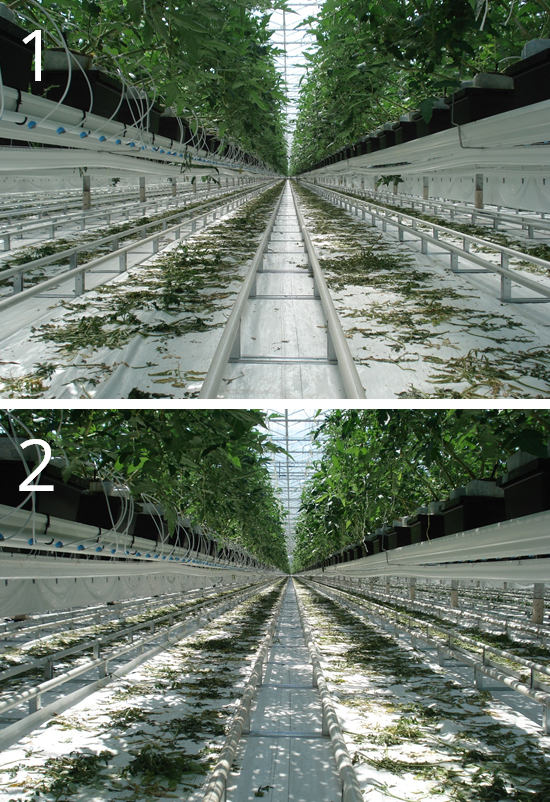 "SELF-CLEANING" FEATURE
DAGLASS offers greenhouse glasses with self-cleaning feature. The unique nanostructure of the glass does not allow dirts to adhere to the glass pane as rain and wind effectively clean them. The following picture demonstrates the difference between the DAGLASS self-cleaning glass and alternative products. While clear float and the well-known prismatic ones (30% and 55% haze) absorbed a significant amount of grime and dirt, the DAGLASS greenhouse glass demonstrated a perfect resistance to dirt and pollen after 3 years of experiment. This unique feature of our product eliminates the need for glass washing in greenhouses.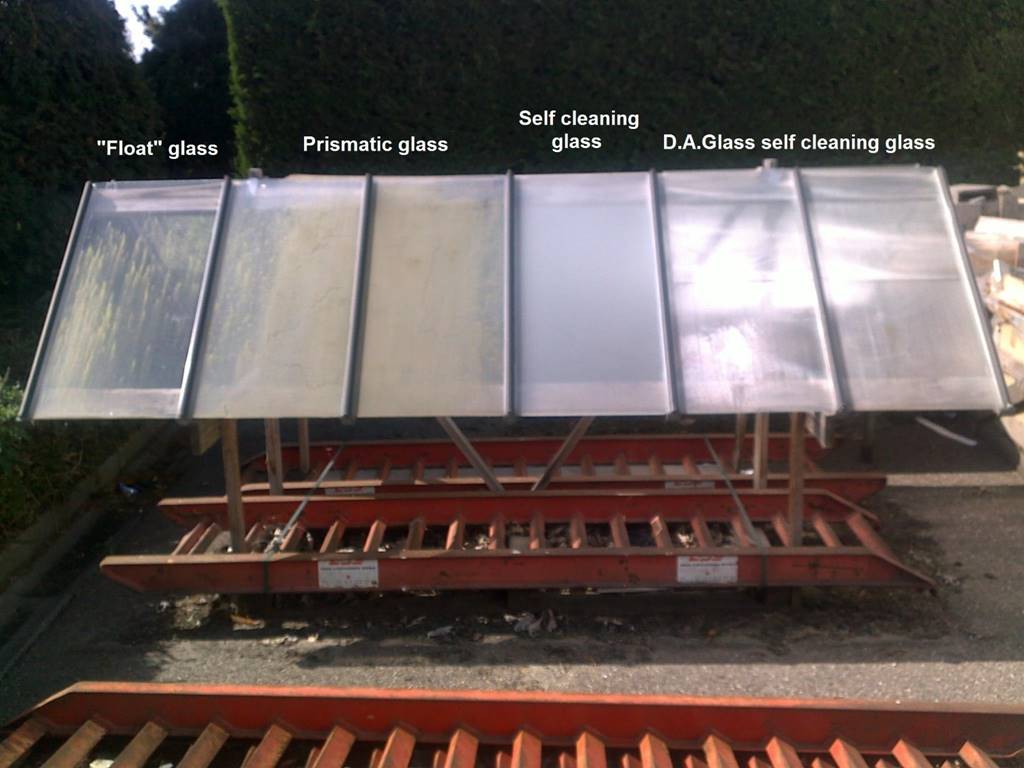 DAGLASS EXPERIMENTAL GREENHOUSE.
1200 SENSORS MEASURING LIGHT INTESITY
After testing the light parameters, the test sample glass slides down and is replaced with the control glass.
This study clearly defines how much energy the test sample glass allows to reach the lower, middle and upper parts of the plants in comparison to the control glass.
Every 2 minutes we can compare test glass readings against the control glass. We can simulate conditions like artificial light, artificial rain, and the condensation of water vapor.
Ability to simulate weather and lighting conditions.