DOUBLE GLAZED GLASS
BECAUSE SAFETY AND COMFORT MATTERS
DOUBLE GLAZED GLASS
DAGLASS double-glazed glass consists of 2, 3 or 4 glass panes, separated by a spacer, and at the same time permanently connected with each other with a sealing. We offer a single-chamber or multi-chamber glazing with the use of anti-reflective, antibacterial, diffused, diamond glass, body-tinted glass, painted with ceramic paints, chemically etched or heating glass.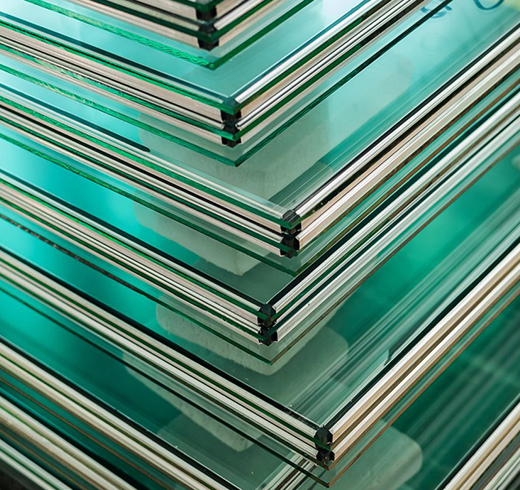 PROPERTIES
Characterized by higher thermal parameters that provide both energy efficiency and acoustic comfort by reducing noise.

The use of VSG laminated glass ensures thermal insulation and higher safety.

Body tinted glass provides additional protection against solar radiation.

We can offer double-glazed glass with ornamental, painted or decorative glass.
APPLICATIONS
A wide portfolio of double-glazed glass makes it an excellent choice for different architecture applications. The most common method of constructing curtain walls in tall buildings are mullion-transom facades with insulating glass. It gives the building high thermal insulation parameters and a modern architectural form.

Building facades

Glass canopies

Winter gardens, glass terraces

Garden centers

Glass partitions

Glass doors

Sliding wardrobes